Maybe you have a favorite tarot deck you use a lot that gets dirty and worn? You want to clean it but are not sure how to do this without destroying them in the process. All loved tarot decks will become dirty with time, so it's a great thing to learn how to clean them.
As a general rule, the best way to clean your tarot cards is with a kneaded eraser or slice of white bread. The eraser or bread lifts the dirt off the card. Water and cleaners might damage your cards; always check for ink lifting if using this method. Odors and smells can be removed using Odoban.
As tarot cards are made of cardstock, you need to be gentle when cleaning them. Too much water or rubbing will certainly destroy them. This article shares tips and tricks on cleaning your cards with ease. 
HOW TO REMOVE DIRT FROM USED TAROT CARDS
Favorite tarot decks tend to get dirty with time. As we handle them, grease, sweat, and dust from the hands and surface make them a bit ruff and worn. If you don't store your deck with care in between readings, they also tend to get that "loved" look fairly quickly.
Tarot decks you bring along for readings outside the home often get dirty. If you love bringing your tarot deck with you in your handbag, you know what I'm talking about. 
But relax; there are easy ways to get rid of the dirt and grease. The tricky thing is to make sure you don't ruin the deck with harsh chemicals or too much water. As tarot cards are made out of card stock, they are sensitive to water and the print to cleansers and detergents.
IMPORTANT THINGS TO CONSIDER BEFORE CLEANING YOUR TAROT CARDS
As tarot cards are made out of card stock, water will damage the cards. The ink might also dissolve and lift if you are not careful. Some tarot cards have a coated surface; they feel waxy or look shiny. It's a thin coat of plastic that protects your card from humidity, wear and water. It also protects from ink lifting. 
Always check that your tarot cards are made with coated card stock. If the paper is all matte and vintage, be very careful using any water or detergent on your cards as it might ruin them.
I recommend using a Q-tip with a drip of water on it. Gently rub an area not that prominent on the card to check for ink lifting. If you notice any ink on the Q-tip, don't use water or detergent on your card. Stay with a dry cloth.
WANT TO LEARN MORE?
How to cleanse your tarot cards with crystals
CLEAN YOUR TAROT CARDS WITH A KNEADED ERASER
An easy way to clean a dirty tarot card is using a kneaded eraser. Kneaded erasers look like play-doh. You find them in art stores as they are used for erasing graphite and charcoal.
Knead the eraser to make it smooth. Gently dab the kneaded eraser against any streaks or spots on your tarot card. Be sure not to rub; press and lift gently.
This is very easy to do and perfect for spot cleaning. A kneaded eraser is very affordable too, and you don't have to use water or detergents. You can use this technique on uncoated tarot cards as it's very gentle.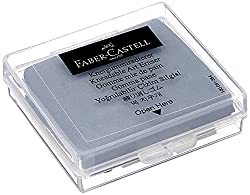 CLEAN YOUR TAROT CARDS WITH A COTTON BALL
Another great technique for cleaning a dirty tarot card is using a damp cotton ball. You can add a Q-tip if you have dirty spots or streaks. The most important thing is to go gentle on the water. Please don't use too much water as it might damage your card. 
Be careful around the edges as well. There is no coating on the edges. The protective layer is adhered to the card stock before cutting. Water can easily get absorbed into the card and make it swell. 
If my tarot card is filthy, I have used a mild blend of soap diluted in water. Never use harsh detergents with bleach, ammonia, or alike. I only use a drop of pine soap in a bowl of lukewarm water. If you don't have pine soap, Gentle Green household cleanser works as well. Be sure to water it down, though. 
Gently wipe the cards. Be sure to watch out for link lifting. Stop if you notice bleeding in any way.
Stay away from this method if you have old or vintage cards, as they often lack coating.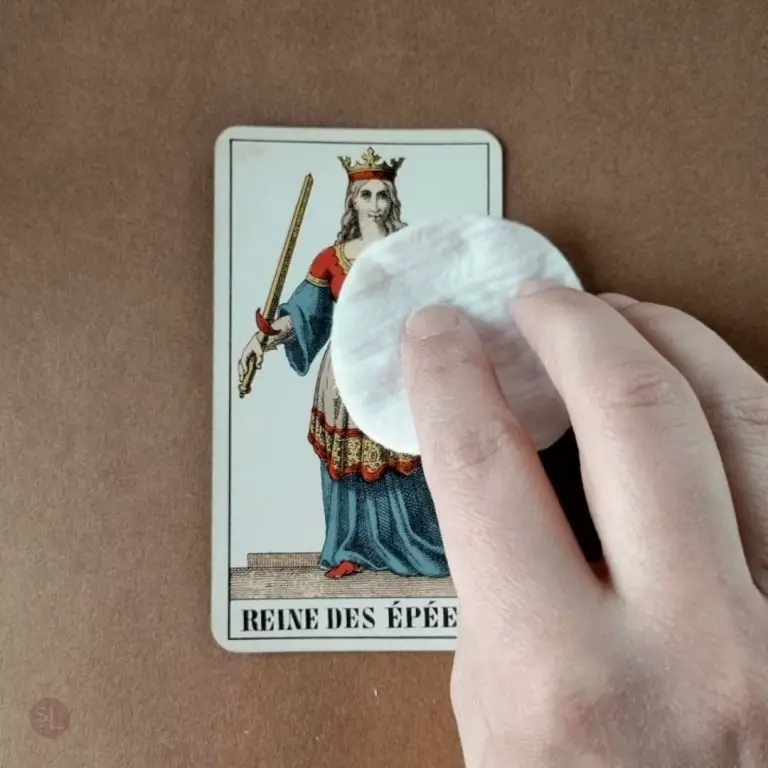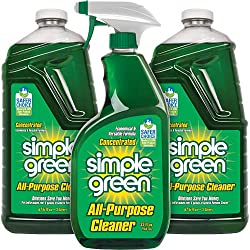 CLEAN YOUR TAROT CARDS WITH SLICED WHITE BREAD
Cleaning tarot cards with a slice of white bread is very easy and effective. Make sure your bread is moist and not dry. Gently wipe your tarot card, and most dirt will be removed. The bread is sticky enough to lift the dirt while not wet. (Bindrik.com)
I tried this method on my vintage tarot deck with lots of spots and dirt. It worked like a charm. I used an unbaked baguette, though. I notice it work in the same way as the kneaded eraser.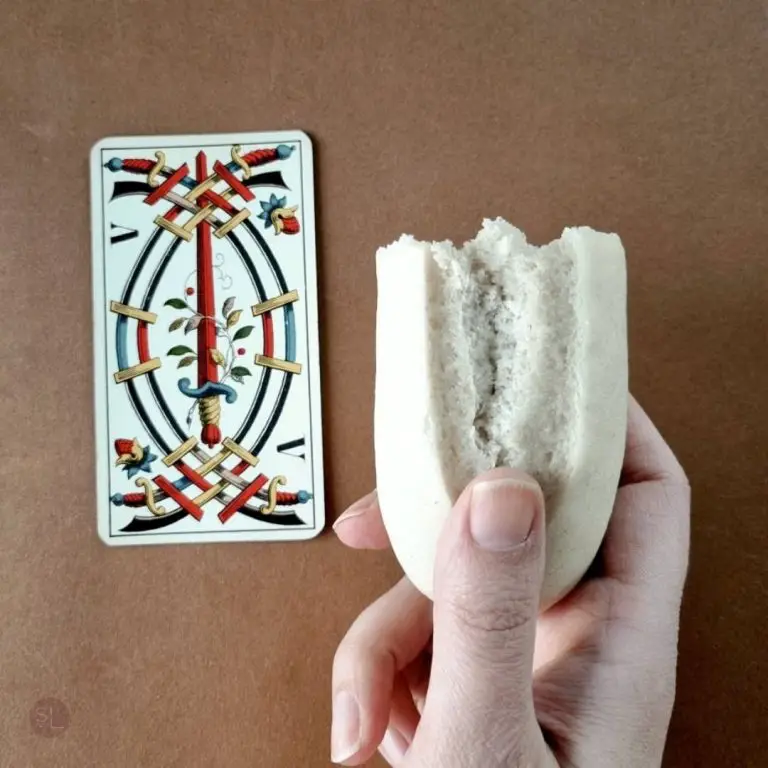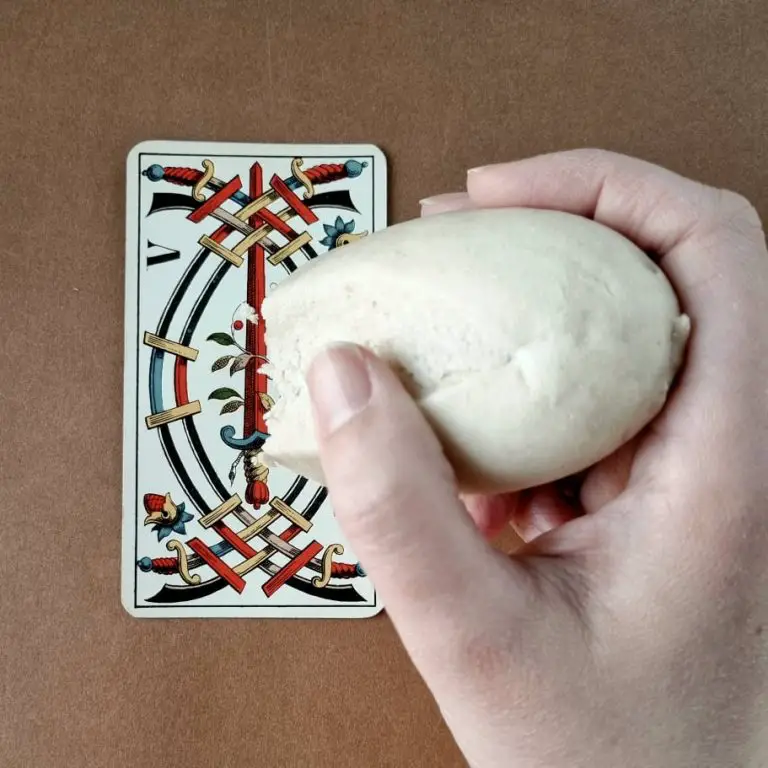 CLEAN YOUR TAROT CARDS WITH CORN STARCH
Sometimes your card gets sticky from grease or dirt. Place the deck in a plastic bag and add corn starch or baby powder. One tablespoon is enough. Gently shake the bag. 
When the cards are fully covered in the powder, remove them from the plastic bag and gently wipe them with a dry cloth. The grease should lift from the card with ease. (Bindrik.com)
This trick is also helpful if you have a new deck with sticky cards. Preferably use baby powder in this case, though, as I never used corn starch for this myself. Corn starch is better for greasy situations than just sticky or static cards.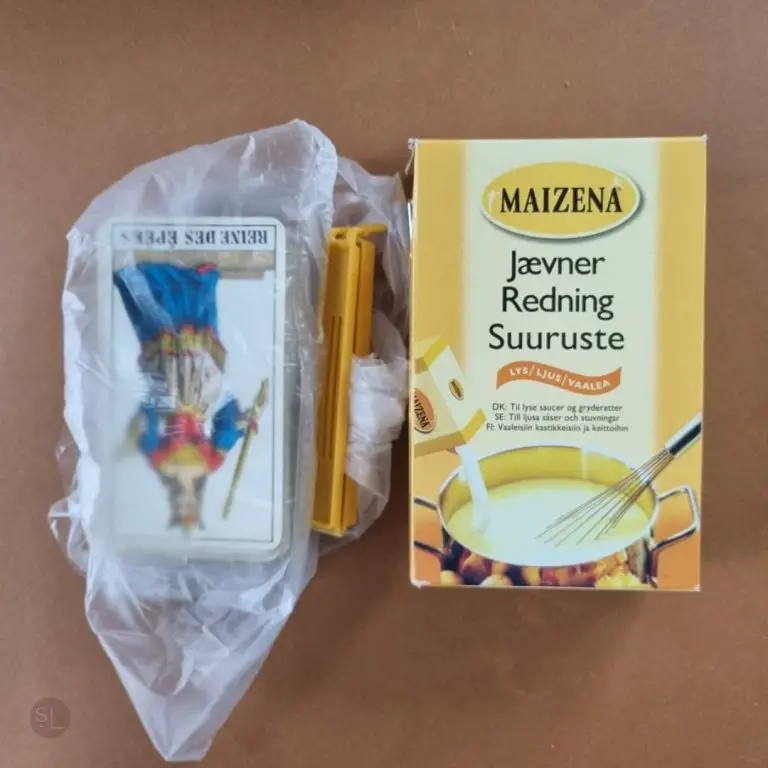 CLEAN COATED TAROT CARDS WITH NON-AMMONIA BASED WINDOW CLEANER
If your tarot cards are very dirty and greasy you might need to try something a bit more advanced. Only try this method if you are sure your tarot card has a coated surface. Be sure to dilute the window cleaner in water as it might damage the print and the paper otherwise. 
Water down 1 part non-ammonia window cleaner with two parts water. Slightly damp the cloth and apply a tiny amount of the solution. 
Gently wipe the cards and let them dry. Be sure to go gently on the amount of water you add to the card's surface. Too much water and cleaner will destroy your cards. Act with caution around the edges of the cards, as they might absorb the water. The edges of the card are not coated or sealed. (Tarotforum.com)
I would be very cautious using this method on old or vintage tarot cards as they often are very fragile. Be sure to test with a Q-tip before wiping the whole card. Watch out for any ink lifting or smearing.
GET RID OF TOBACCO SMELL FROM TAROT CARDS WITH ODOBAN
If you bought or have been gifted a tarot deck that smells tobacco, you can remove the smell by using Odoban spray. Spray a small amount of Odoban on a cloth and gently wipe the tarot cards one by one. Make sure your card has a protective coating before application. 
When wiped and the smell persists. Spray Odoban on a cloth or paper towel and place the deck along with the cloth or paper in a sealed plastic box. Make sure the box is large enough to put the cards and the towel side by side. You don't want the towel or cloth to touch the cards for an extended time.
As always, be cautious and make sure there is no ink lifting before treating the whole deck.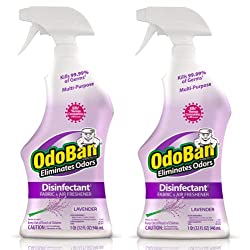 CLEANING DIRTY TAROT CARDS WITH MICROFIBER CLOTHS
A great way to clean dirty tarot cards is using a microfiber cloth made for window cleaning. You don't need to use any water at all. This method is excellent if you have vintage or old tarot cards that can't be treated with water or detergents.
I use this method all the time. The texture of the cloths is perfect for lifting grease and dirt from the surface of cards. You can even gently rub on spots if you need to. As you are not using any water, you can also clean the edges of the cards. 
Gently wipe the tarot cards, front and back, with the cloth. That's all you have to do! Easy breezy!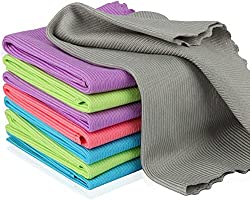 SAFE METHODS FOR CLEANING OLD AND VINTAGE TAROT CARDS
Water and cleaners easily damage vintage and old tarot cards as they lack a protective coating. The ink used is often not that water-resistant, and you risk ink lifting. Try cleaning methods without water or cleaning detergents to be on the safe side. 
The best way of cleaning vintage tarot decks is with a microfiber window cloth. Another great way is using a kneaded eraser or slice of white bread. 
Kneaded erasers
Microfiber cloth for window cleaning
A slice of white bread (moist, not dry) 
HOW TO PREVENT YOUR TAROT DECK FROM GETTING DIRTY
There are easy ways that you can prevent your tarot deck from getting dirty, greasy, and plain nasty. Try to always store your tarot deck in a tarot box or cloth in between readings. This is essential if you are going to carry your deck with you. Handbags are a trap and will get your cards worn down in no time. Believe me, I have first-hand experience!
Wash your hands and wipe down the area before readings. This will prevent grease and dirt from your hands and the surface to smear your cards. Never use lotions just before a reading.
If you are close to burning incents, be sure to protect your cards from the ashes. Ashes are a common cause of dirty cards. 
WANT TO LEARN MORE?
How to use a tarot box
IN SUMMARY
A tarot deck will get dirty with time; there's no way around it. As you handle it with your hands and place your cards on surfaces, they will be tainted with time. If you carry your tarot deck with you in your handbag or don't use a tarot box or cloth between readings, the deck will get dirty faster. 
My favorite way of cleaning tarot decks is with a kneaded eraser or a slice of white bread. You will not risk damaging your tarot cards as you don't add any water.
If you need to use water and cleaners, be sure to check if your cards are coated or not. Use a Q-tip and do spot cleaning at first. If there's any sign of ink lifting, stop right away. Old or vintage cards often lack coating, so be very careful cleaning those. 
Prevent your decks from wear and tear by storing them in a box or a tarot loth in between readings. Wipe the area down before a reading, and wash your hands. These simple steps will make your tarot deck less prone to grease and streaks.
THE DEFINITIONS IN THIS ARTICLE ARE BASED ON THE RIDER WAITE DECK AND SYSTEM.