Decision-Making Tarot Guide
No more worry and hard decisions!
Join the newsletter and get access to my guide on how to use tarot for decision-making.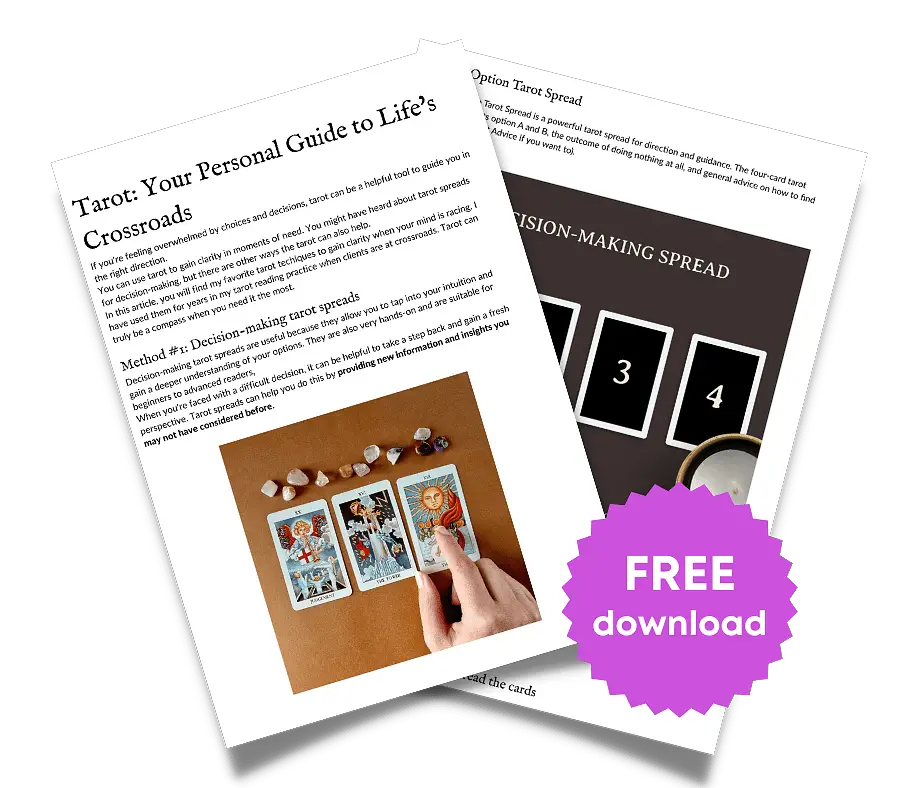 Do you struggle with tough decisions? Take back your agency and clear your mind with the help of tarot!
In my PDF guide, "Tarot: Your Personal Guide to Life's Crossroads," I share my best-kept secrets on how to make decisions the easy way,
You will get access to the following:
My go-to decision-making spread that I use in client readings
Three ways to get the answers you need to make informed decisions
Step-by-step guides
The guide is perfect for beginners to advanced tarot readers.
Join my newsletter and get it for free. Enjoy!
Sandra Törnroth
Certified Trusted Tarot Advisor
My name is Sandra Törnroth. I'm a certified professional tarot advisor from the Aland Islands, Finland. I have many years of the in-person reading experience. I specialize in career and life-purpose readings and here to help you reach your goals.
As a multi-modal tarot reader, I use crystals and incents as a part of my tarot practice. I'm here to turn your questions to answers.

Makarios
I was very impressed and I think Sandra has amazing intuition and an excellent ability to interpret tarot cards! I usually do not trust tarot readings, but Sandra is the second person in my life that I trusted because I can feel her empathy and kindness. She really described my exact present situation, and her words helped me a lot. Thank you, Sandra

Jes
I got the answers I needed in a compassionate way. I would recommend a reading to anyone looking for direction and clarity. She described my situation in a way that opened doors to a new way of thinking.

Mariane
Sandra's reading was very accurate in describing my current situation. She is an incredibly intuitive and caring person and most absolutely has the gift! Highly recommended! Thank you, Sandra!